Antenna users rejoice!
You can get FREE HD programming with the highest-quality picture from a digital antenna. Just plug an HD antenna into a TiVo Roamio Digital Video Recorder (DVR) and start watching and recording your favorite shows in eye-popping HD, along with virtually endless entertainment from the web.*
88% of the most recorded shows from TiVo customers are available over-the-air with a digital antenna**
The highest-quality HD picture
With an HD antenna, you get the best picture quality available — better than cable and satellite, and equal to Blu-ray. Record and watch FREE HD programming from TV channels like ABC, CBS, NBC and FOX, including hits like Modern Family, New Girl and Revenge*
TV, movies and sports
Supplement your lineup with thousands of TV shows and movies from Netflix, Hulu Plus™, and Amazon, plus get Pandora®, YouTube™ and more.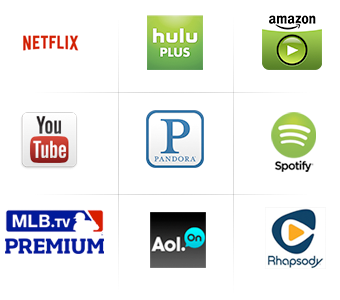 Choose one of our antenna-friendly DVRs

TIVO ROAMIO
Records 4 shows at once
Up to 500 hours
Built in wifi
Compatible with TiVo Mini & TiVo Stream
Compact sleek design
*Broadband internet connection required for receipt of third-party content. Additional fees may apply.
**Survey of most popular Search Pass recordings as of July 2013.