Beyond the basics of your TiVo Premiere DVR
The power of TiVo in the palm of your hand
The TiVo® App for iPad®, iPhone®, iPod touch®, Kindle Fire, or Android device is a fun and free companion for your TiVo Premiere DVR that lets you search, browse, discover and share without ever interrupting what you're watching.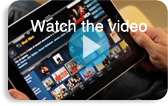 TiVo App for iPad, iPhone and Android devices lets you search, browse, and discover shows.


The TiVo App lets you:
Schedule and manage your recordings, ongoing Season Pass® recordings and To-Do List
Instantly schedule, search and browse for shows while you're away from home
Search across TV, Netflix, Amazon Instant Video & Hulu Plus — and get integrated results on what you're looking for
Explore cast and crew while watching a show
Android phones
Requires OS 2.1 or later
The TiVo App for Android phone also works with Kindle Fire and other 7-inch Android tablets.
Download the app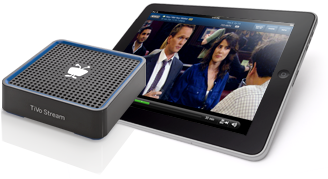 Access your shows from another room
Multi-Room Streaming
Multi-Room Streaming lets you watch shows instantly between two or more network-connected TiVo Premiere series DVRs. You can pause in one room and finish watching in another, plus access premium content whenever you want, wherever you want.
Please note: Using a wireless adapter for Multi-Room Streaming is not supported. Use a wired Ethernet or MoCA connection. Verizon FiOS households are already MoCA-enabled. Learn more about MoCA.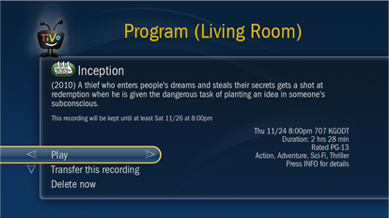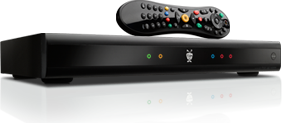 Stream shows between two TiVo Premiere series DVRs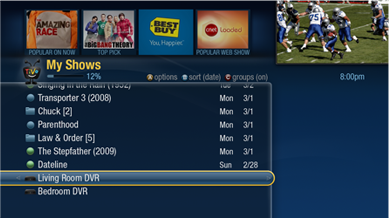 Multi-Room Viewing
Transferring shows (downloading) between TiVo DVRs is available on all TiVo series DVRs. Record a show on your living room TiVo DVR and watch it on the TiVo DVR in your bedroom!
Please note: Some shows cannot be transferred due to the copy protection assigned them by the program provider. These shows are usually marked with a red circle-slash icon.
Add an Extended Warranty
If you've activated your DVR within 60 days, you're still eligible to add an Extended Warranty to your TiVo contract.
Call 1.877.367.8486 now to protect your investment for as low as $29.99.