Or call (877) 289-8486
See what makes TiVo Roamio the world's best DVR
Cable and web entertainment, together at last.
The TiVo Roamio™ DVR is the most advanced and innovative DVR ever built. It brings the best entertainment from cable and the web together in one place, with one remote and one simple search across everything. The result? An extraordinary TV-watching experience that only TiVo can deliver.
Keep your cable service, but return your cable box*. With the money you save each month, replace it with TiVo Roamio, the one box that does it all.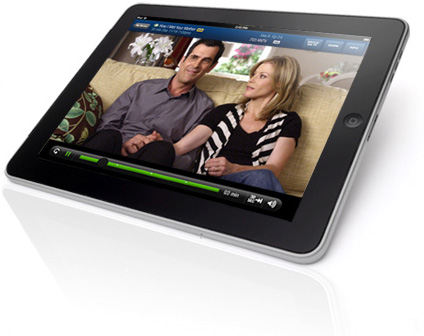 Roamio™ Plus and Pro let you stream live or recorded shows and sporting events on your iPad® and iPhone® from anywhere. Or easily download your shows remotely to liven up your flight home or subway commute†.
†Four-tuner Roamio requires TiVo® Stream (sold separately).
100,000 movies & shows
The world's largest video store with over 100,000 movies and TV shows, from Netflix, Amazon, and Hulu Plus™**
Millions of videos & songs
Millions of videos from YouTube™ and millions of songs from Pandora® and Rhapsody®**
Collections of Oscar films
TiVo offers collections of programs you can't find on a cable box, like Oscar nominees, Emmy Award-winning TV, or Golden Globe and Sundance winners.

* CableCARD required for receipt of digital cable service. Additional fees may apply. ** Broadband connection required for receipt of third-party content. Additional fees may apply.
Control live or recorded TV with pause, rewind (3 speeds), fast-forward (3 speeds), slow-mo, instant replay and 30-second skip
Watch your shows anytime, anywhere on iOS devices
6 tuners that allow you to record six shows at once while watching a previously recorded seventh
Records up to 450 hours of HD programming
Search cable and web entertainment simultaneously

Or call (877) 289-8486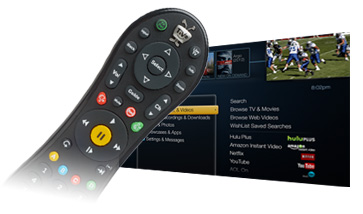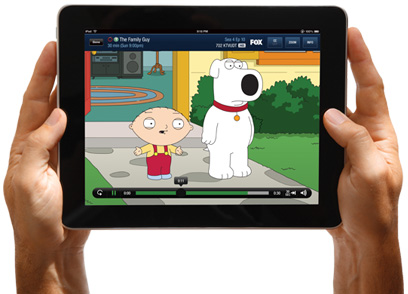 Watch live or recorded shows on your iPad® or iPhone® anywhere you're connected by WiFi
Download recorded shows remotely anywhere you have a WiFi or 4G/LTE connection
Stream live or recorded shows on up to four devices at once when you're connected to your home network
Download recorded shows at home and take them with you on the road
The FREE TiVo® App for iPad, iPhone, and Android lets you search, browse, discover and share without ever interrupting what you're watching
Schedule recordings remotely on the web or your mobile device
Transfer recordings to your laptop, iPod, iPhone, PSP, or other mobile device (TiVo Desktop Plus required and sold separately)**
Watch live or recorded shows anywhere around the house, or download your favorites and take them on the road (4-tuner Roamio requires TiVo® Stream)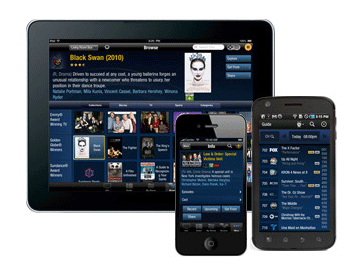 Complete product details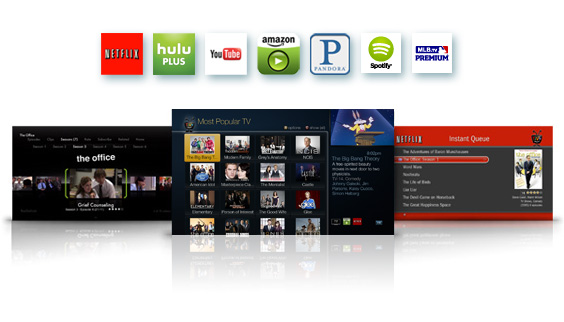 Watch movies & TV shows from TiVo online partners like Netflix, Amazon Instant Video and Hulu Plus*
Stream music from Pandora® and Spotify
Watch the hottest YouTube™ sensations on the biggest screen in your house
Catch every inning of every game with MLB.TV Premium
HD user interface for optimized search and discovery
TiVo Search lets you search for shows by title, actor, category or keyword. Search by show and movie titles or by descriptions
WishList® searches allow you to search by actor, director, keyword or category; every time a show matching your criteria airs, it's recorded
Use Season Pass® recordings to schedule every episode of your favorite shows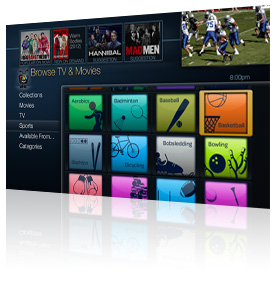 *Broadband internet connection required for third-party services. Additional fees may apply. Netflix unlimited membership required. Visit Netflix.com for details.
** Not all programs may be transferred due to copy protection mechanisms used by copyright owners under the FCC's encoding rules (47 C.F.R. 76.1904).
† Four-tuner Roamio requires TiVo® Stream (sold separately).
TiVo Roamio works with cable or antenna.
Satellite is not supported, but you can get a TiVo DVR from DIRECTV.
4-tuner Roamios work with digital cable and HD antenna.
6-tuner Roamios work with digital cable.
The TiVo Roamio DVR replaces your cable box.
The TiVo Roamio DVR replaces your cable box, but you still keep your cable service. It plugs directly into your cable service to deliver your cable TV programming.

Or call (877) 289-8486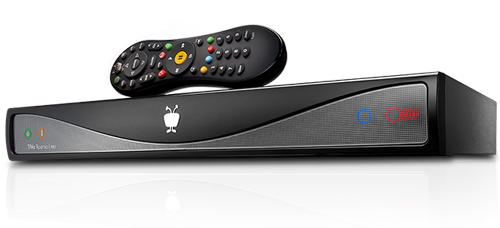 TiVo Roamio works
with a CableCARD
Roamio requires a single CableCARD™ from your cable company.* The cableCARD acts as a replacement for your cable box. Just insert it into the back of your TiVo DVR.
Connect your TiVo DVR
to your home network
With high-speed Internet (WiFi adapter built in), you can enjoy Netflix, Hulu Plus, YouTube, Pandora and more on your TiVo Roamio.

We recommend using an HDMI cable for an optimal HD experience (not included)



Connect your cable company's coax cable into the back of your TiVo Roamio
Insert the CableCARD™ decoder supplied by your cable company into the back of your TiVo Roamio

Connect via the built-in WiFi adapter, via an Ethernet cable or MoCA

You will be taken through a guided setup process on your TV
Complete product details
*CableCARD required for digital cable service. Additional fees may apply from your cable provider.

Or call (877) 289-8486
"There are exactly three companies in this world that are truly great at interface design — Apple, Google, and TiVo. In fact, using and navigating TiVo is a little like playing with an iPhone or checking Gmail — the act is simply a pleasure. Other DVRs are frustrating and clunky; TiVo is elegant and smart. And it does everything: It handles Netflix Instant, and Amazon Instant Video: lets you surf videos from sites like YouTube; acts as your cable box and pulls in over-the-air signals; hosts and streams music. Even the sounds TiVo makes are satisfying to the soul (bloop-bloop!). There are few products you can truly love. TiVo is one of them."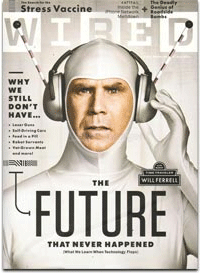 Wired magazine, Aug. 2010
www.wired.com

The best DVR on the market. Period.
I have been a TiVo user since the beginning, this is our 4th or 5th TiVo, and I liked the features offered on the Roamio – most importantly the ability to record 6 shows at once and the amount of storage offered. Once you have used the TiVo menus and functionality, no standard cable DVR comes close. I use it to access Netflix, Hulu Plus and Amazon all the time.

Awesome
I love our Roamio plus! It is cheaper than a cable dvr in the long run and you can record 6 shows at once. My husband and I don't have to worry that our shows will conflict. I love that it recommends shows and that I can schedule them anywhere online. I also love that it can connect to Xfinity On Demand, so we don't miss out on those features included with our cable. I love the connection to Netflix and Hulu right from the TiVo.

Fast!
Love the speed of the new Series 5 TiVo! Truly an all in one box! You guys knocked this one out of the park. Great job TiVo!

Inconceivable
I have been a TiVo user since 2000. The Roamio is a product that I fell in love with as much as the first time I plugged in my first TiVo in 2000 and tried to explain to all my friends what a TiVo was and what it could do. 6 Tuners, 3TB, Whole Home Solution w/ use of TiVo Mini and built in MOCA, Speed, online apps such as Netflix and Amazon. There is no cable company that has a DVR that comes close to what you get with TiVo and long term TiVo is usually ends up saving you money. Once you use the Roamio nothing could ever get you to give it up. It has been a long time since i have truly been excited over a new electronic device. Opening the box was almost as exciting as opening my Commodore 64 when I was a kid.
Here's the perfect opportunity to make the leap to the biggest, most versatile DVR ever created, the award-winning TiVo Roamio. Record up to six shows at once and 450 hours of HD programming, all while enjoying Roamio's faster, more intuitive user interface. Best of all, watch live or recorded shows on your iOS device anywhere around the house or around the world*. No other DVR comes close.

Owning a TiVo DVR lets you say goodbye to monthly cable box rental fees. If you move, your TiVo DVR and all its programming and recorded shows go with you. And if you upgrade in a few years, you can gift it to friend or family member, use it in another room, or sell it!

30-day, money-back guarantee
Try a TiVo DVR for 30 days. If you don't absolutely love it, you'll get a full refund. Return shipping not included.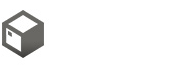 Free shipping
Free shipping offer applies to TiVo DVRs ordered directly from TiVo. Free shipping is via ground (standard) delivery.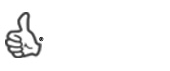 Limited warranty included
The TiVo DVR limited warranty comes included with the purchase of your DVR.
* 4-tuner Roamio requires TiVo Stream accessory (sold separately).
Please feel free to review our Privacy Policy.
If you have any questions about your service contract, please contact TiVo Customer Support at 1-877-367-8486.