WINTER 2014
SOFTWARE UPDATE
TiVo Roamio™ DVRs.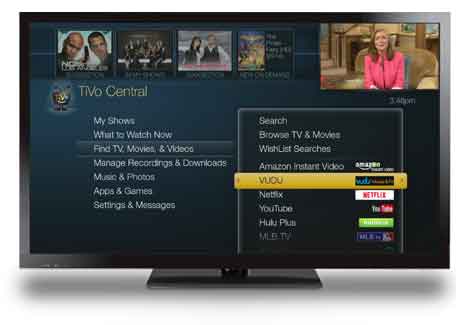 Check out our updated Amazon Instant Video app or Vudu app for
even more entertainment.
You may have noticed your TiVo Roamio has recently received the winter 2014 software update. Here's how your TiVo experience has been enhanced.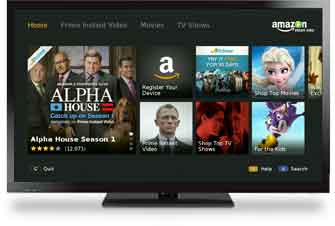 Updated Amazon Instant Video app: The updated Amazon Instant Video
app now supports the Amazon Prime library and integrates all titles in
TiVo search results. Menus are displayed in a stunning HD interface,
and all content is streamed so it doesn't take up storage space.
To access Amazon Instant Video, go to TiVo Central > Find TV, Movies & Videos > Amazon Instant Video.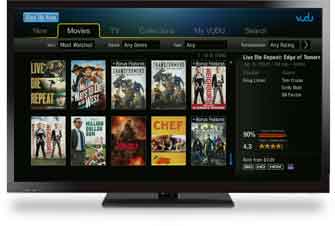 New VUDU app: The VUDU app delivers newly released movies and
TV shows for rental and purchase, as well as access to your UltraViolet™
library, so you'll have access to digital copies of your DVDs and
Blu-ray discs.
To access VUDU, go to TiVo Central > Find TV, Movies & Videos > VUDU.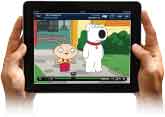 Improved streaming experience: Enjoy enhanced video quality and performance while streaming shows to mobile devices and TiVo Mini.