FALL 2014
SOFTWARE UPDATE
TiVo Roamio™ and TiVo® Premiere DVRs.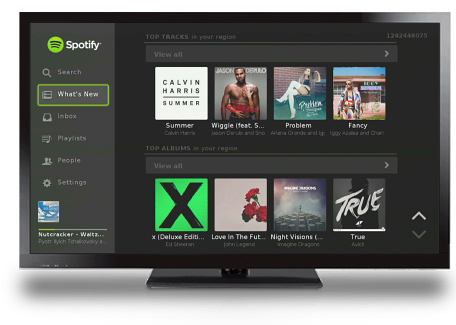 Check out the updated Spotify app on your TiVo DVR for a
new look and enhanced playlist access.
You may have noticed your Roamio or Premiere DVR has received the Fall 2014 software update. Here's how your TiVo experience has been enhanced.


Note to Premiere users:

These new features are only available when using HD menus. If you're not yet using HD menus, switch by going to TiVo Central > Settings & Messages > Settings > Displays > Choose TiVo Menus.
Updates for Roamio and Premiere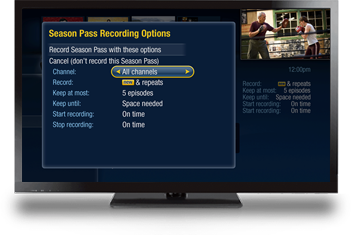 Record series on all channels:
Record a show from multiple channels with a single Season Pass® recording—just select "All channels" for the Channel option when setting up a Season Pass recording.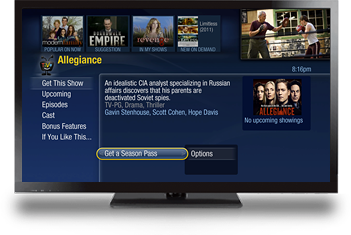 Extended timelines for Season Pass recordings:
Now you can search and create Season Pass recordings for shows before they appear in the 14-day program guide—up to 6 months prior.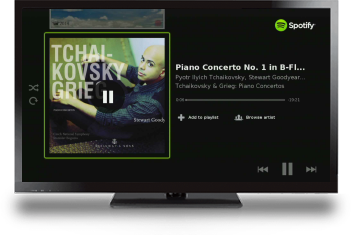 Updated Spotify app:
Enjoy a new look and enhanced playlist access with updated Spotify app.

To access Spotify, go to TiVo Central > Music & Photos > Spotify.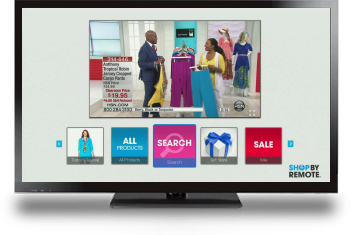 New! HSN app:
Browse products and make purchases with the newly added HSN app.

To access HSN, go to TiVo Central > Apps & Games > Home Shopping Network.