More reasons why antenna users love TiVo Roamio OTA DVR.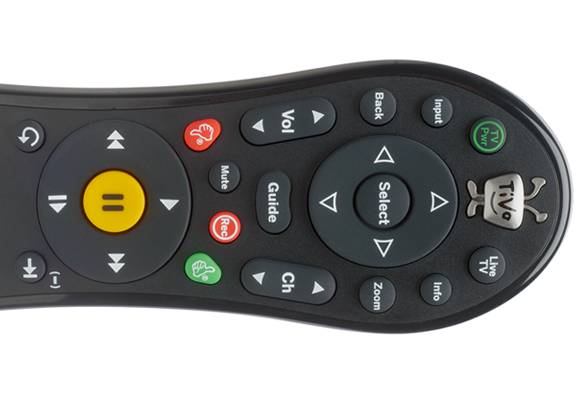 Cut through the crap with cutting-edge control.
SkipMode™ lets you skip entire commercial breaks in your recorded shows at the press of a single button1. SkipMode delivers a smooth, seamless TV-viewing experience unlike anything else. No more guessing, overshooting or button mashing. Avoid the inter-ruptions and get back to your show in an instant.
QuickMode™ lets you speed through your recorded shows—and non-live shows with a buffer—30% faster than normal speed with pitch-corrected audio. It's perfect for slow-moving news shows, sports and long-winded political debates.
Innovative features make TiVo Roamio OTA the ultimate binge-box.
OneSearch™ makes it easier than ever to find what you're looking for. Search for any show or movie, and TiVo Roamio OTA DVR scours the universe of entertainment—from TV and streaming apps.
OnePass™ tracks down any episode of any available show and saves it for whenever you're ready to watch. Consolidate episodes from TV and streaming apps like Netflix, Amazon Prime, Hulu and more. It'll all be organized in a customizable playlist to binge-watch at any time.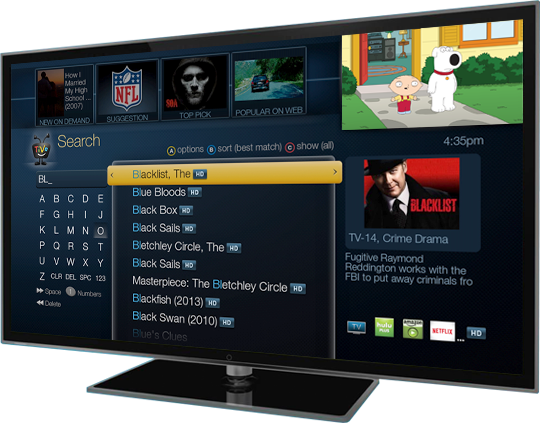 1 SkipMode feature is not available for all recorded shows.
2 Requires iPad®, iPhone®, or iPod® touch device running iOS 7.0 or later, or Android™ mobile device running 4.1 or above with a non-Intel or AMD chipset (sold separately). 4-tuner Roamio DVRs require TiVo Stream accessory (sold separately). Out-of-home streaming supports streaming to only one of your devices at a time. Not all recorded content can be streamed or downloaded to a mobile device (due to copy protection assigned by content provider and/or other technical limitations). Some recorded content can only be streamed/downloaded to your mobile device while you are on the same local network as your TiVo Stream or TiVo Roamio Plus/Roamio Pro DVR (as applicable) or TiVo BOLT. Out-of-home streaming/downloading may not be available for all recorded content.
3 Streaming to other TVs within the home requires a separately purchased TiVo Mini for each TV. A multi-network adapter (sold separately) may be required. The TiVo BOLT works optimally with up to four TiVo Minis, and potentially with up to ten TiVo Minis.
4 As compared to Channel Master DVR+.
5 Broadband Internet connection required to access and receive streaming content. Availability of third party content is subject to change, and certain third party fees may apply.
©2016 TiVo Inc. All rights reserved. TiVo, the TiVo logo, the TiVo silhouette logo, TiVo BOLT, OnePass, SkipMode and QuickMode are trademarks of TiVo Inc. or its subsidiaries worldwide. TiVo Inc., 2016 Gold St, San Jose, CA 95002. All other trademarks are the property of their respective owners.