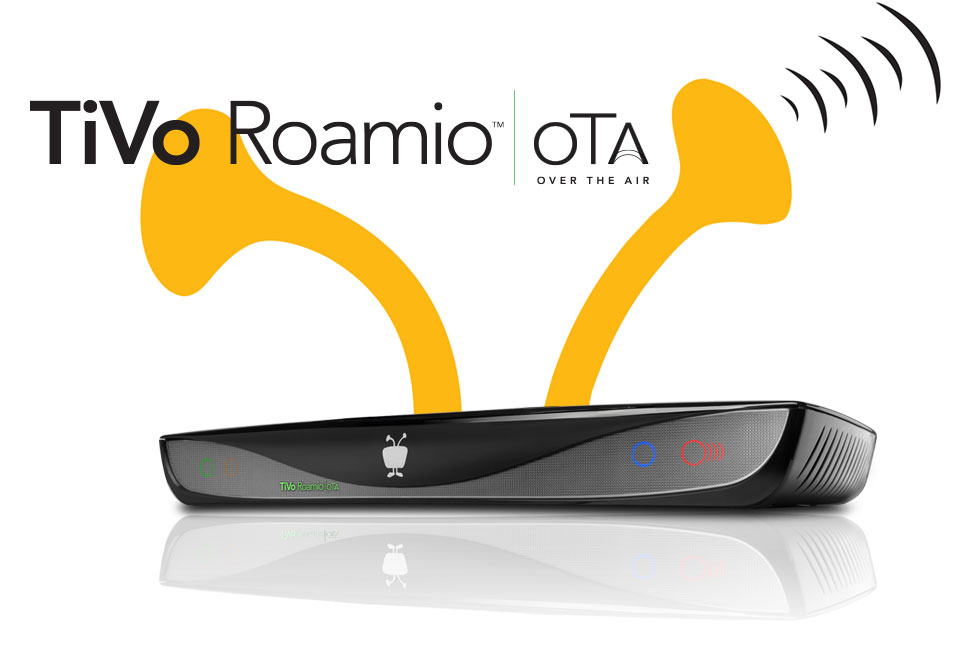 $49

.

99
with $14.99/mo. service fee
1-year commitment*
The ultimate
over-the-air

DVR and streaming player in one.

Now HD antenna users can take advantage of the advanced features of the world's best DVR, at an unprecedented TiVo price. Just plug any HD antenna into TiVo Roamio OTA and within minutes you'll record and control all your favorite shows, look ahead with a two-week program guide, and supplement your channel lineup with access to your Netflix, Amazon Prime, Hulu Plus, YouTube and more.1 It all comes together in the single best entertainment solution for over-the-air enthusiasts.







and more...
Enjoy network shows from ABC, CBS, NBC, FOX, PBS, Univision and more (channel lineup may vary)
Record four shows simultaneously
Stores up to 75 HD hours of programming
Access TV and streaming apps without switching inputs
See 14-day interactive program guide
Compatible with all over-the-air HD antennas
Records up to 4 HD shows at once
Up to 75 HD hours of recording capacity2 (500 GB)
Searches TV and streaming apps like Netflix and Hulu Plus simultaneously1
Suggestions helps you discover new shows based on what you like
Convenient RF and IR remote
TiVo app available for tablets and smart phones (iOS and Android®)
Works with digital HD antenna3
Record shows from ABC, CBS, NBC, Fox, Univision (your channel lineup will vary)
14-day program guide
1080i HD quality
TiVo Stream compatible (sold separately)
Stream live TV and recorded shows to your iOS and Android mobile devices from anywhere with WiFi
Download recorded shows to your iPad or iPhone from anywhere over WiFi/4GLTE4
Want a DVR that works with HD antenna or cable?
The versatile TiVo Roamio DVR works with HD antenna or cable, delivering a flexible solution should you ever want to switch signal sources. Enjoy all the great Roamio features and advantages, with the added convenience and flexibility that only TiVo Roamio delivers.
Shop Now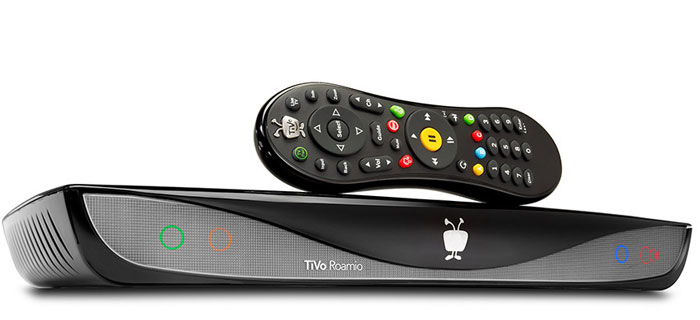 *Taxes may apply to DVR purchase and/or monthly service fee. $75 early termination fee applies if service cancelled prior to fulfillment of 1-year commitment. Recurring $14.99/mo service fee continues on month-to-month base after fulfillment of 1-year commitment. Product Lifetime service subscription option and multi-service discount not available with TiVo Roamio OTA offer.
1 Broadband Internet connection required for receipt of 3rd party services. Availability of third-party content subject to change and additional fees may apply. Netflix unlimited streaming membership required.
2 Actual high-definition recording capacity may vary based on television signal source and content.
3 The TiVo Roamio OTA is designed for use with HD digital antenna signals.
4 Requires an iPhone, iPad or iPod touch® device running iOS 5.1 or higher. Out-of-home streaming only supports streaming to one of your mobile devices at a time. Due to the copy protection assigned by the content provider, not all content can be downloaded to your mobile device for offline viewing, and not all content can be streamed when you are away from your local network. Visit tivo.com for additional terms and restrictions that apply.
© 2015 TiVo Inc. All rights reserved. TiVo, the TiVo logo, TiVo Roamio, Thumbs Up and Thumbs Down logos are trademarks or registered trademarks of TiVo Inc. or its subsidiaries worldwide. iPad, iPhone and iPod touch are registered trademarks of Apple Inc. Android is a registered trademark of Google Inc. All other company, product, brand names and trademarks are the property of their respective owners.