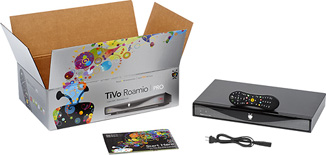 Installing your new TiVo box easier than you might think. In fact, it really only takes a few simple steps to get up and running.
When you purchase your TiVo box, look for the Start Here poster inside the carton. It guides you through the installation steps with easy-to-follow diagrams. If you've misplaced your Start Here poster, find your product below to download a new one.
Choose the Start here poster for your TiVo box.
For TiVo boxes not listed here, please visit tivo.com/support.