Watch the NFL Network with TiVo Stream 4K and Sling TV
Catch every toss, tackle and touchdown with NFL Network through your TiVo Stream 4K and Sling TV.
Purchase now from these retailers
Football season is here! Don't miss a moment
Catch every game for less with TiVo Stream 4K and Sling TV.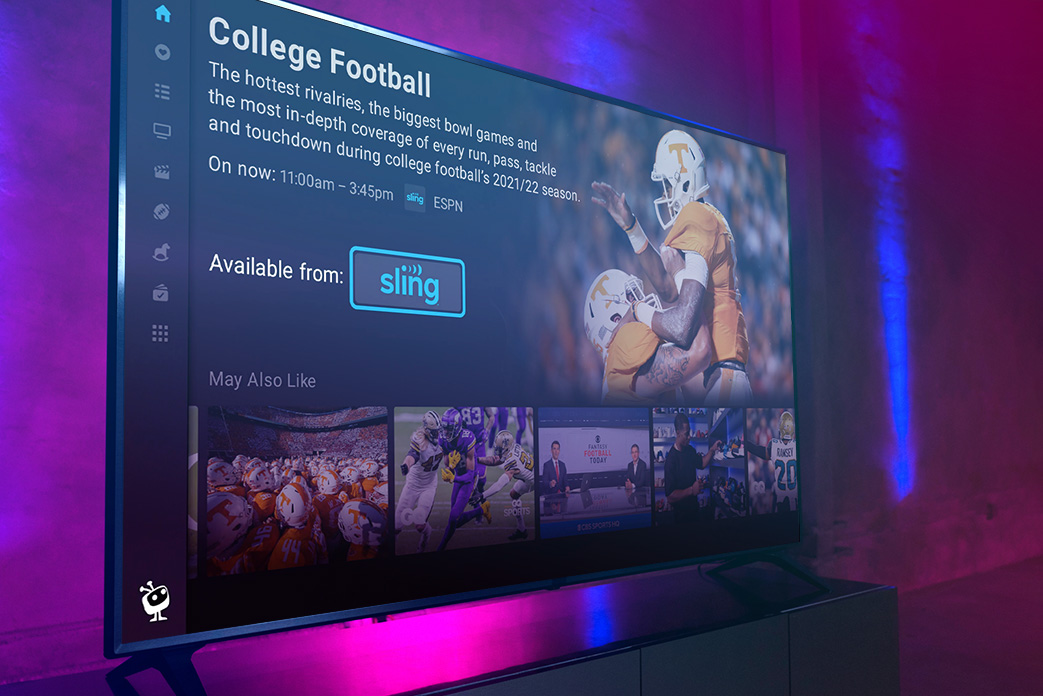 Save $25 off your first month of Sling TV and get the NFL Network, ESPN and many more.
Plus, get local news, sports, and more for FREE when you pair your Sling subscription with an HD antenna (sold separately).
The one place for football and so much more
TiVo Stream 4K searches it all, live and on-demand, to find the sports, news, shows and movies you want.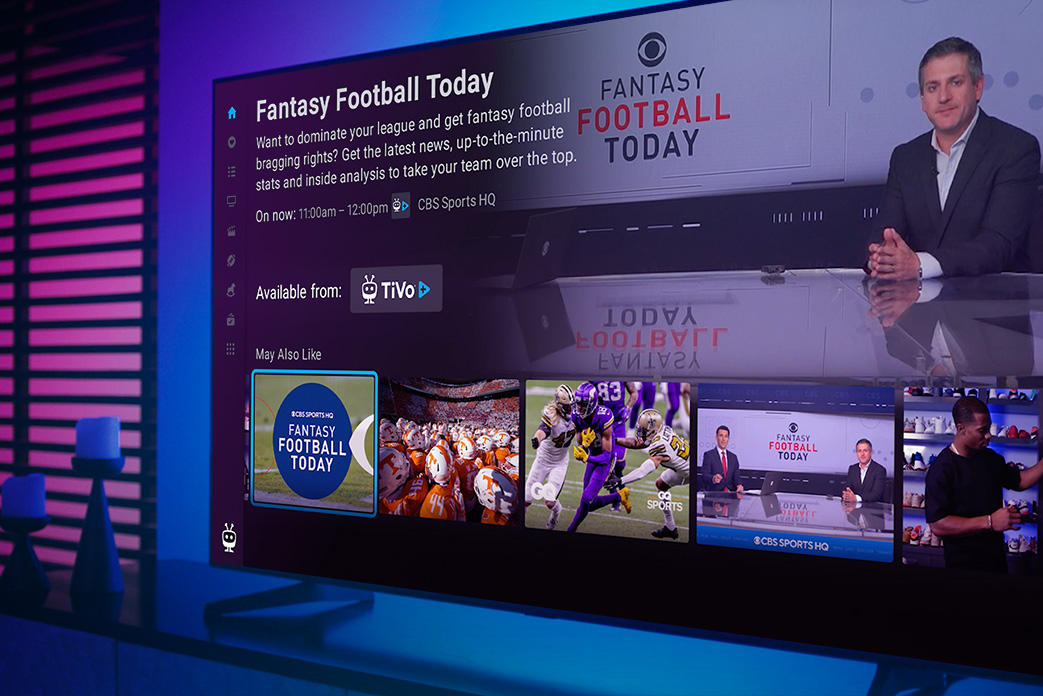 Plus, get exclusive access to TiVo+ with over 160 FREE channels.
Football fans can get live football programming, fantasy tips, thrilling highlights and more on CBS Sports HQ, FOX Sports, Complex, GQ Sports, the NFL channel and other great networks.
Enjoy thousands of the best free shows, movies, documentaries, news, videos and more.
Big games. Big News.
Breaking new ground
We've partnered with Georgia Tech for the biggest full-team NIL (Name, Image, Likeness) deal to date!
Learn More
The ultimate football finder
Regular season, bowl season, highlights or big game coverage, TiVo Stream 4K brings the action.
Find it all
Availability of streaming content from third-party sources is subject to change and certain third-party fees may apply. Streaming apps may not be available in all regions. Broadband internet connection is required to access and receive streaming and live TV content.