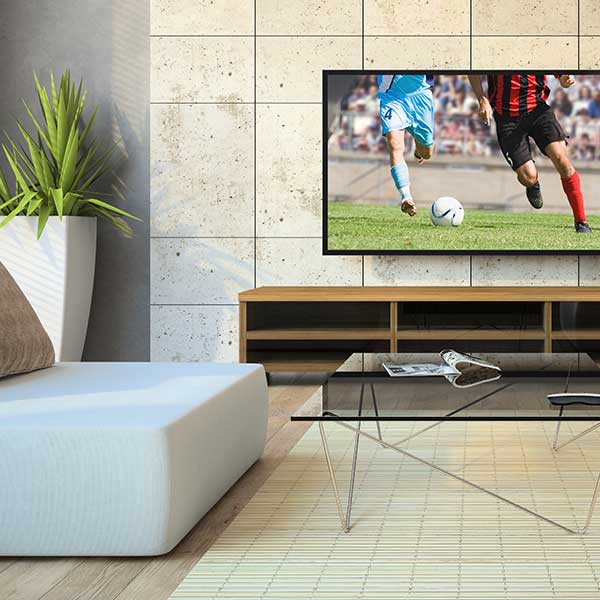 Plex is here.
With the Plex app now available on TiVo, it's easier than ever for your clients to view their computer-stored media on their TVs.2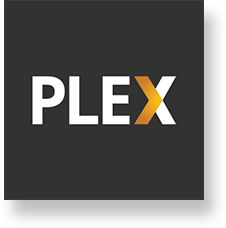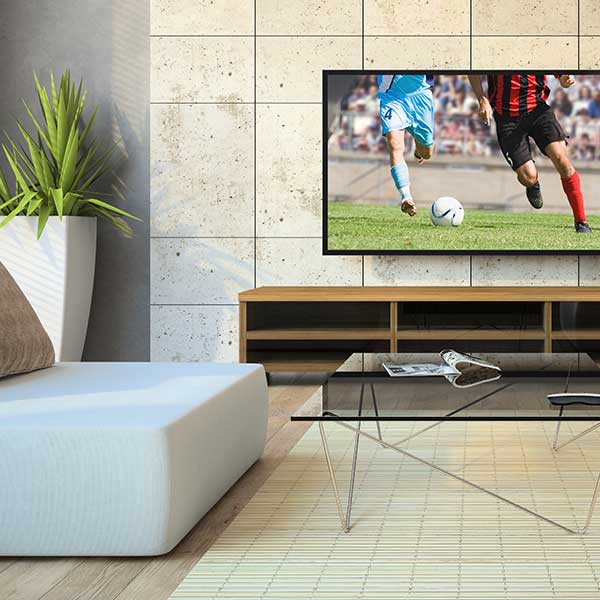 An installer's
success story.
Find out how the award-winning custom installers at Electronic Lifestyle Associates (ELA) thrilled clients with the inclusion of TiVo products and service.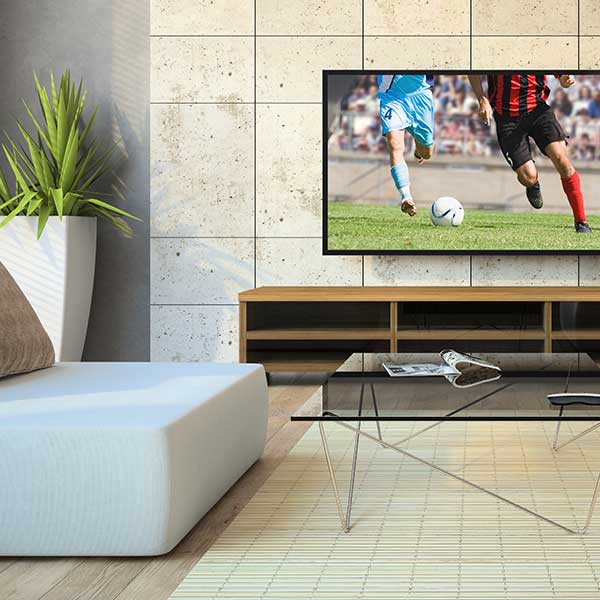 Say it - Find it -
Watch it
TiVo VOX Remote searches across live TV, DVR recordings and streaming apps like Netflix, Amazon, Hulu so your clients can easily find and watch what they're looking for.
"I have yet to find a cable box that can do what TiVo does as
simply, intuitively, or reliably."
— Bradley Elliott, Vice President, ELA
Tru Multi Room™
Mini box, max entertainment.
The TiVo Mini VOX™ provides Tru Multi Room control. Install the same TiVo experience in every room, with no additional service fee required.3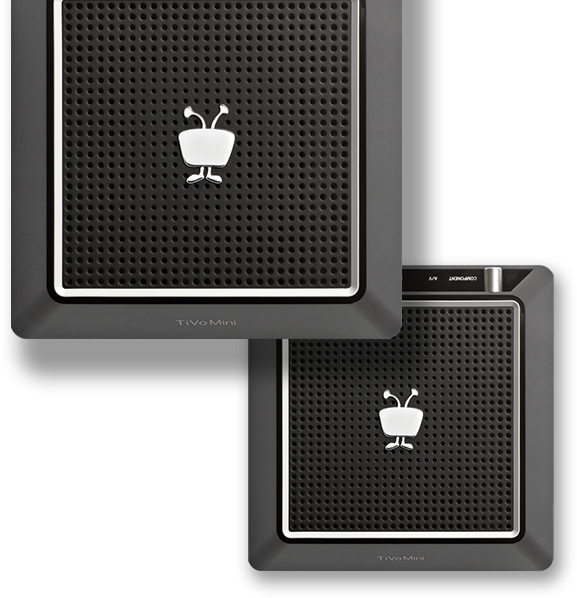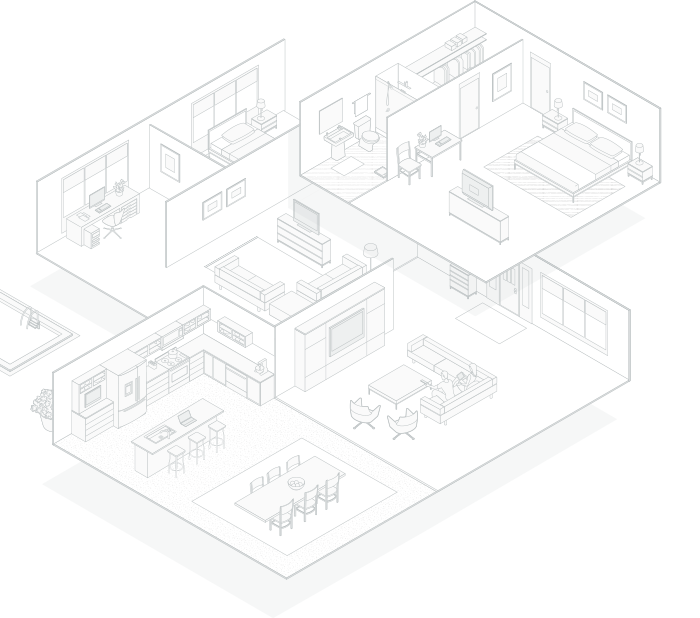 Start with TiVo Roamio® Pro or TiVo BOLT VOX.
Install the DVR in the main viewing room.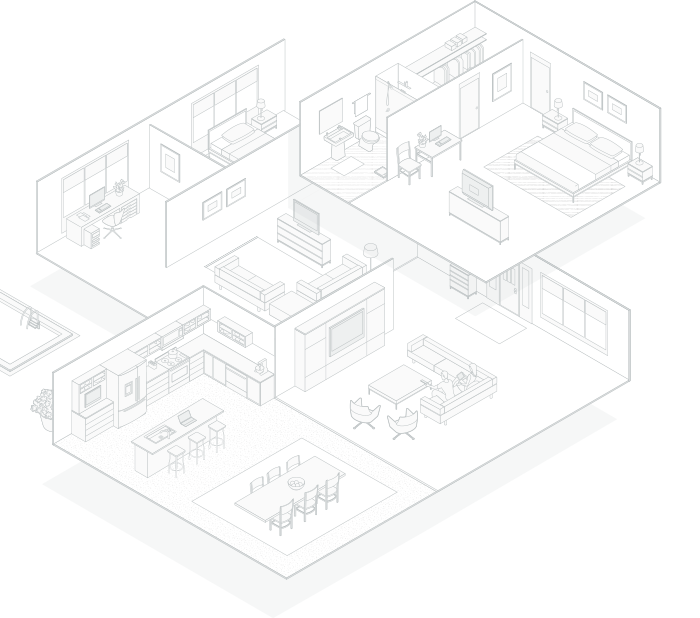 Easily expand. Add a TiVo Mini VOX client on additional TVs in the home. Mini's compact size makes it easy to tuck behind a wall-mounted set.3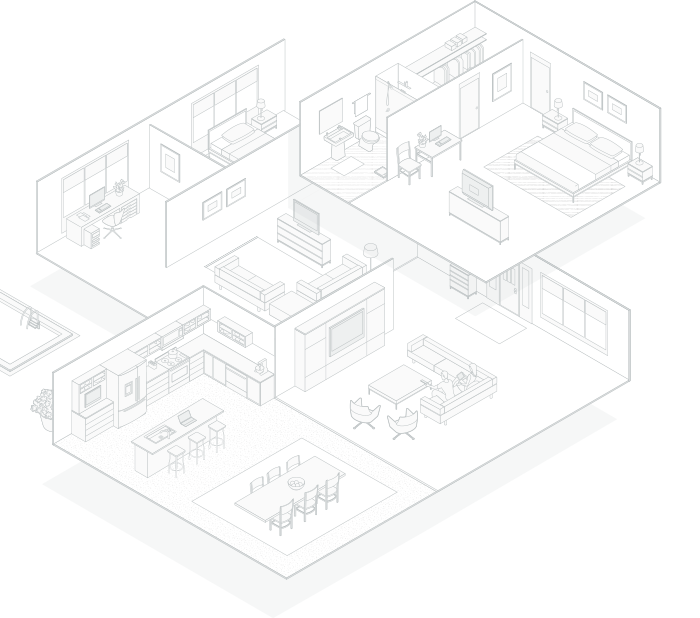 Watch anywhere. The TiVo app for tablets and smartphones lets your customers watch live or recorded shows around the house. If they prefer their laptop, they can log on to TiVo Online™ and watch their favorite shows on a browser.
Search it all.
The entertainment landscape is more fractured than ever. TV isn't just TV anymore; it's streaming too. Only TiVo connects all the dots in a way that's seamless, searchable, and hassle-free.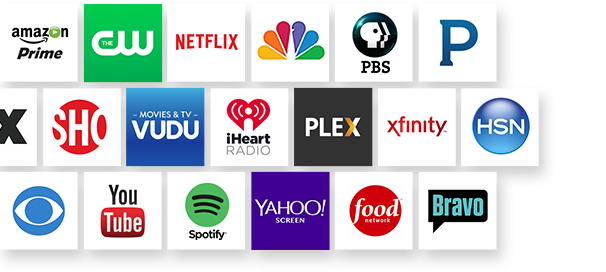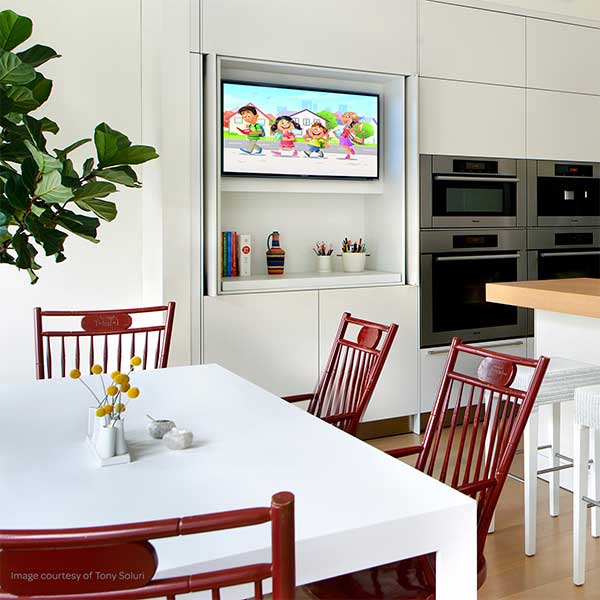 Everybody wins.
Save your clients money every month. The more TVs with TiVo service, the better the value. You'll earn incremental revenue with each TiVo BOLT VOX, TiVo Roamio Pro, or TiVo Mini VOX you install. Add referrals from happy customers, and TiVo really pays off.
| | | | | | |
| --- | --- | --- | --- | --- | --- |
| Monthly service cost | 2 rooms | 3 rooms | 4 rooms | 5 rooms | 6 rooms |
| TiVo* | $12.50 | $12.50 | $12.50 | $12.50 | $12.50 |
| Cable** | $28.98 | $37.97 | $49.96 | $59.95 | $69.94 |
| Dish** | $29.00 | $36.00 | $43.00 | $50.00 | $57.00 |
| DirecTV** | $31.00 | $37.00 | $43.00 | $49.00 | $55.00 |
| Potential Monthly Savings | $18.50/mo | $25.47/mo | $37.46/mo | $47.45/mo | $57.54/mo |
*Box cost separate. DVR requires CableCARD™ decoder (third-party charges may apply). 1 year of service included with initial box purchase. Taxes may apply.
**Box cost separate. DVR requires CableCARD decoder (third-party charges may apply). Above-quoted monthly service amount is based on effective per-month service cost for (a) an annual service plan on your DVR (at currently published, annual service plan pricing on tivo.com) and (b) the service included with each TiVo Mini (device sold separately; 1 required for each TV; 10 maximum; separately purchased, multi-network adapter may be required) in your home. Annual DVR service plan fee (currently $149.99/year) is payable in full at outset of service year, is not refundable, and renews automatically until cancelled. Taxes may apply.
***Includes monthly DVR service and DVR box rental fees. Hardware comparison based on equivalent features to TiVo BOLT VOX and Roamio Pro DVRs, and Mini VOX.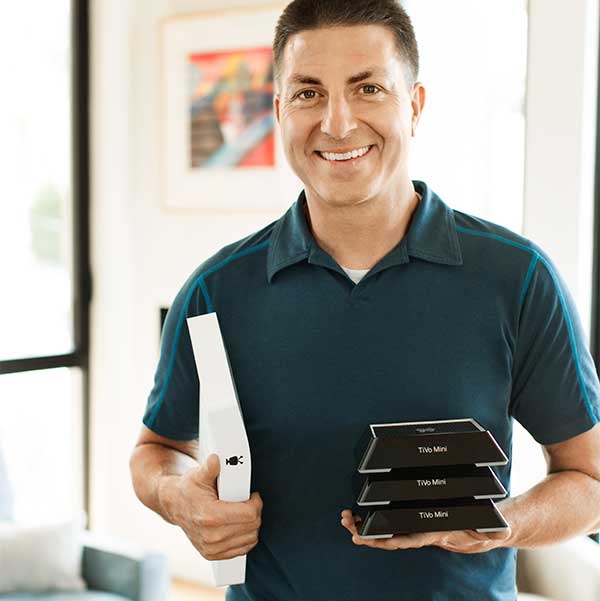 Become an authorized TiVo reseller.
There are a lot of reasons to become a TiVo reseller— you can increase revenue, max out your margins, and control your installs. Signing up is easier than you think. Apply today and see how TiVo can impact your business.
Resellers
 
Become an authorized TiVo reseller today. You'll build business and delight your customers.
---
1 Additional third-party charges may apply.
2 Broadband internet connection is required to access and receive streaming content. Availability of third-party content from streaming sources is subject to change, and certain third-party fees may apply.
3 Streaming within the home requires a separately purchased TiVo Mini VOX (with service included) for each TV. The TiVo BOLT VOX/TiVo Roamio DVR works optimally with up to four TiVo Minis, and potentially with up to 11 TiVo Mini VOXs. A multi-network adapter (sold separately) may be required.   4 Requires iPad, iPhone, or iPod touch® device running iOS 7.0 or later, or Android mobile device running 4.1 or above with a non-Intel or AMD chipset (sold separately). Not all recorded content can be streamed or downloaded to a mobile device (due to copy protection assigned by content provider and/or other technical limitations). Some recorded content can only be streamed/downloaded to your mobile device while you are on the same network as your TiVo DVR. Out-of-home streaming/downloading is anticipated to be coming soon; when this functionality arrives, out-of-home streaming (a) will support streaming to only one of your devices at a time and (b) may not be available for all recorded content.
5 Separate charges may apply from service provider.