Connect your TiVo® box to your home network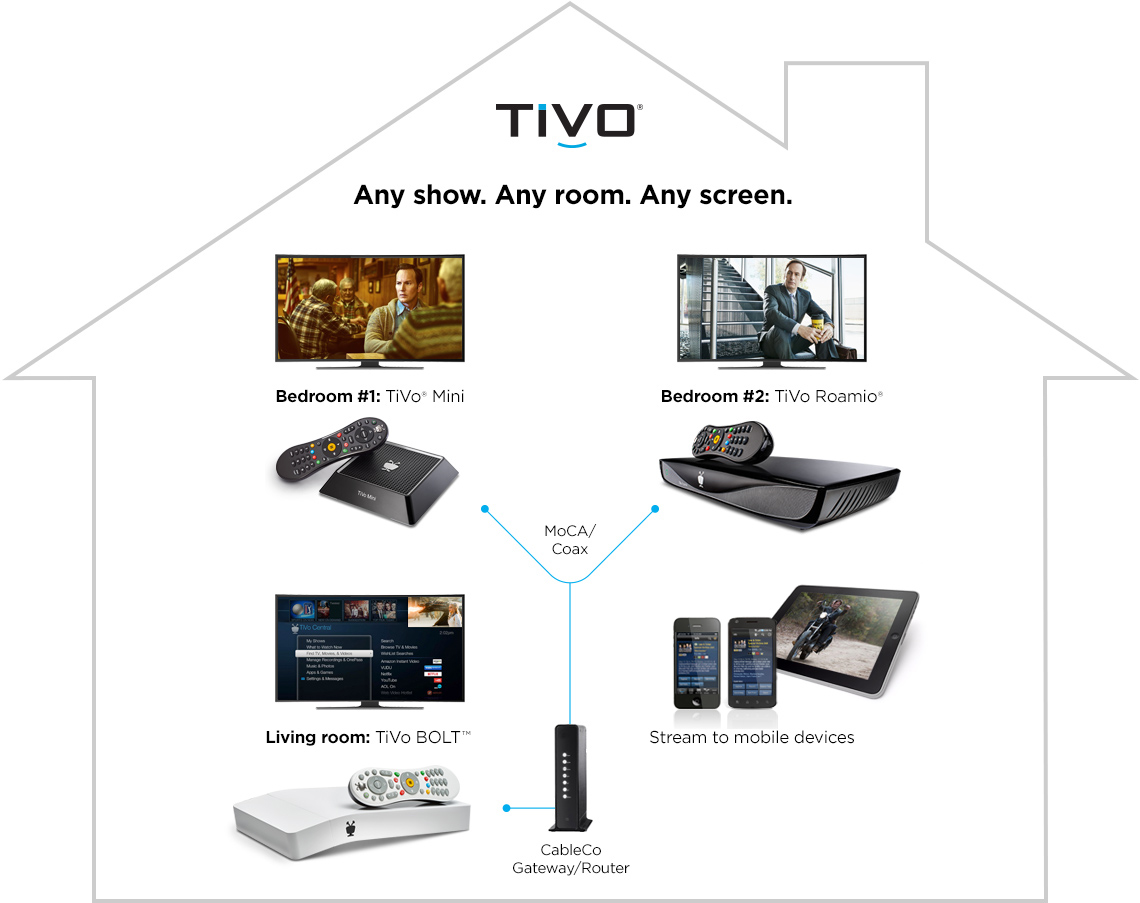 Your TiVo box needs a high-speed Internet connection to receive program listings, TiVo® service updates, and on-demand content. The type of network connection you choose will depend on what you want to do with your TiVo box(es), and whether it's possible to connect an Ethernet cable to your TiVo box(es).
If you plan to stream shows to mobile devices but not other TiVo boxes, you can use a wireless connection (Option 1). However, if you plan to stream shows to/from other TiVo boxes, a wired connection is highly recommended. Choose Ethernet (Option 2) or MoCA (Option 3). (Wireless connection speeds are typically not fast enough to stream shows between TiVo boxes reliably.)
But don't worry, no matter which one you pick, you can always change your mind later.
Choose a connection type to learn more.